Richard LaMotte's Sea Glass Collecting Tips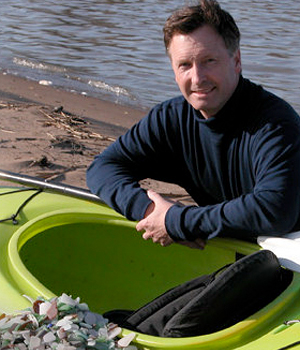 Here are a few more tips from the author of "Pure Sea Glass"
– Get a kayak!
– Focus attention on river mouths that open into large bays or oceans, especially the southern sides.
– Don't be afraid to go out in the rain or wind. Use the winter months to your advantage since they will normally outshine summer collecting.
– Talk to local historians and find out what beaches were most popular around 1900.
– Check stone beds, especially those near jetties or other groins.
Few sea glass collectors don't recognize the name of Richard LaMotte. Read more about what he has to say by clicking Richard LaMotte Interview.