Sea Glass Books
Browse through this list of books about sea glass. As the popularity of sea glass collecting grows the list of books being published with sea glass themes is ever-increasing. Books will be added as they are made available.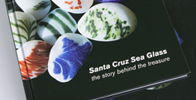 With Santa Cruz Sea Glass author Krista Hammond tells the story of some of the most exotic sea glass found in the world.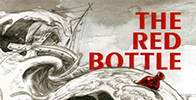 In The Red Bottle we follow the adventures of Rosie and her quest to unlock the secrets of a rare, red sea glass seal she found while taking a stroll on a beach.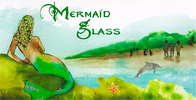 In Mermaid Glass we are led on a tale about the origins of sea glass that is quite different than the mermaid's tears yarn that has been spun through the years.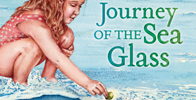 This wonderfully illustrated book by Nicole Fazio follows the whimsical journey of a soda bottle, accidentally lost at sea, as it is transformed into a piece of sea glass.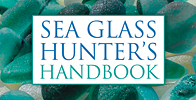 In her latest book Carole Lambert describes her subject as "fragments of indeterminate glass and ceramic objects that have been in oceans or rivers for incalculable amounts of time and have taken on the scars of their untold voyages."