Sea Glass Beaches, Vacation Destinations
Welcome to the travel section of the Sea Glass Journal. Are you looking for suggestions on places to collect sea glass? Read the various articles found below about sea glass vacation destinations around the world.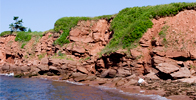 Hidden in the coastline of the long beaches, red sandstone cliffs, bays and harbours are naturally sculpted sea glass.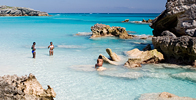 Bermuda is a well-known destination of pink sand beaches and turquoise water for honeymooners and cruise ships. It's also home to an incredible history that makes it of special interest to sea glass collectors.
Also see... Bermuda's Best Sea Glass Spots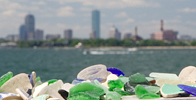 Just a short ferry ride from Long Wharf in Boston, MA, Spectacle Island offers hiking, swimming and lots of sea glass!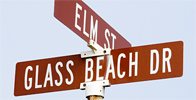 Located in Northern California among the rocky coastline is what can be considered the Mecca for sea glass collectors around the world. Find out more about this beach combers paradise.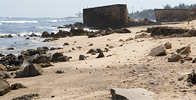 For most visitors to Puerto Rico, Old San Juan is a city of colonial delights. But did you know... you can also find delight in beachcombing for sea glass?!!!