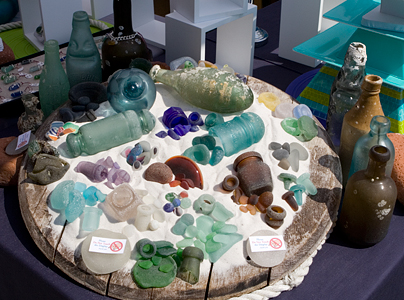 Sea Glass Photo of the Week
Submit a pic and your story!
Do you have a sea glass find, story, or creation to share? Share it with us and the sea glass community in this section of the Journal.
Click Photo Submissions for photo requirements and details.

Take a look at some of the other fantastic photos submitted by clicking Weekly Sea Glass Photos.
Have a sea glass photo you would like to submit? Click Photo Submissions for details.



Keep up-to-date on all the late-breaking news and information relevant to sea glass collecting – like us on Facebook... Sea Glass News!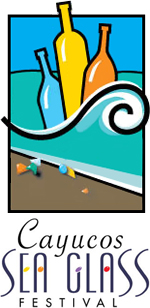 Posted January 23rd, 2018
Coming up: The 8th Annual Cayucos Sea Glass Festival
Sat & Sun, March 9th & 11th, 2018
Cayucos Vet's Hall
Cayucos, CA
Enthusiasts from near and far travel to the quaint beach town of Cayucos, California every spring for The Cayucos Sea Glass Festival. As one of the premier events on the Central Coast, visitors come from all over the country to enjoy a weekend of local artisan goods, fun in the sun, live music, and of course an extensive marketplace of the finest sea glass art. Whether a sea glass fan or someone looking to learn about this world-wide hobby, the festival has something for everyone. Vendors are juried and the artwork is first-class.
For up-to-date details and more info visit Cayucos Sea Glass Festival.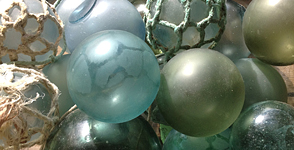 Read about the history, where to find them, and more about these wonderful glass orbs from the sea!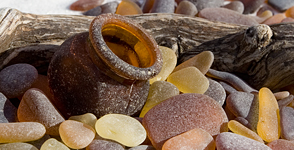 This sea glass specimen is an intact and well-conditioned, small brown Marmite bottle. While this food product may be unfamiliar to most sea glass collectors around the world, it is well-recognized in the United Kingdom


Sea Glass Pendant
For a sea glass jewelry idea try a simple wire wrap pendant.

Find out what's happening! Here's a list of the scheduled sea glass festivals and events for 2012.
shopping
Pendants, earrings, bracelets and more using 100% genuine sea glass.
T-shirts with various designs stating your passion for sea glass.

The travel section of the Sea Glass Journal.

Recent: Prince Edward Island Sea Glass
Check out all the sea glass festivals that have been submitted to the Sea Glass Journal.

NASGA 2011 Festival
The sixth annual North American Sea Glass Festival, Long Branch, NJ.

Downloadable photos for use as wallpaper (desktop photo) on your computer.

Recent: Royal Ruby Red Sea Glass