Last year's $1,000 grand prize winner was a red flower button submitted by Cindy Austin of New York.
See LARGER IMAGE
Showcasing Your Prized Shard Could Win You $$$!
The highlight of the North American Sea Glass Festival (September 27 & 28 in Cape May, NJ) is the contest for the most unique and rare shards of genuine sea glass. The contest awards $100 prizes in several different categories including Marbles, Pottery, Art Glass, Toys, Buttons, Bottle Stopper, Historical, Figural, and Most Unusual. The Grand Prize of $1,000 is awarded to the winner of the Overall Beauty category.
The Shard-of-the-Year (SOTY) contest is held in memory of Joanne Schrieber, founder of the 2004 North East Sea Glass Festival. All shards of genuine sea glass from around the world are eligible for entry. As usual, festival exhibitors, their families and booth personnel are not eligible to enter the SOTY contest.
For more information on the contest click Shard Contest.

Take a look at some of the other fantastic photos submitted by clicking Weekly Sea Glass Photos.
Have a sea glass photo you would like to submit? Click Photo Submissions for details.


sea glass in the news

Posted September 11th, 2014
Calling All Sea Glass Collectors!
NASGA is looking for collectors to display their treasures at this year's Sea Glass Festival. To get more information and reserve a space click Sea Glass Collectors.


Posted August 23rd, 2014
NASGA Sea Glass Festival 2014!
The 2014 NASGA Sea Glass will be held in Cape May, NJ on the weekend of September 27 & 28. It should be a grand time for all sea glass enthusiasts!
See a slideshow of last year's festival in Virginia Beach along with other sea glass festivals by clicking Sea Glass Slideshows.


Notice: The news section of our site is being moved to our Facebook page to better deliver late-breaking news and information relevant to sea glass collecting.
Keep up-to-date on all things sea glass... like us on Facebook!
Sea Glass News on Facebook.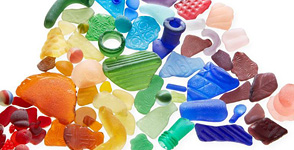 The Sea Glass Center wants to create a traveling sea glass museum but they need your help.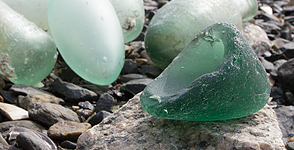 For the month of August we will look into the history of an unusual sea glass shard from a torpedo bottle produced in the middle half of the 19th Century.


Sea Glass Pendant
For a sea glass jewelry idea try a simple wire wrap pendant.

Find out what's happening! Here's a list of the scheduled sea glass festivals and events for 2012.
shopping
Pendants, earrings, bracelets and more using 100% genuine sea glass.
T-shirts with various designs stating your passion for sea glass.

The travel section of the Sea Glass Journal.

Recent: Prince Edward Island Sea Glass
Check out all the sea glass festivals that have been submitted to the Sea Glass Journal.

NASGA 2011 Festival
The sixth annual North American Sea Glass Festival, Long Branch, NJ.

Downloadable photos for use as wallpaper (desktop photo) on your computer.

Recent: Royal Ruby Red Sea Glass