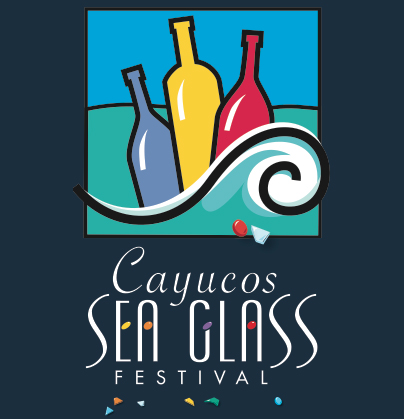 Vaya con Dios Cayucos, CA!
Just returning from the Cayucos Sea Glass Festival held in sunny Cayucos, California. The event was a fantabulous happening with over 5,000 enthusiasts attending. Up-to-date posts will resume next week.
Visit their FaceBook page for photos and info... Cayucos Sea Glass Festival.

Take a look at some of the other fantastic photos submitted by clicking Weekly Sea Glass Photos.
Have a sea glass photo you would like to submit? Click Photo Submissions for details.


sea glass in the news

Posted March 19th, 2015
2015 NASGA Sea Glass Festival
The North American Sea Glass Association is pleased to announce that the 2015 Sea Glass Festival will be held in Ocean City, MD on August 29th and 30th, 2015.
For up-to-date details and more info visit 2015 NASGA Sea Glass Festival.


Posted January 12, 2015
2015 Northeast Sea Glass Expo!
Come and enjoy natural sea glass, heart stones and other beach-combed creations at beautiful Hampton Beach in New Hampshire. Located only 45 minutes from Boston, MA and 60 minutes from Portland, ME!
Vendor information or general information email Sea Glass Luv.
For up-to-date details and more info visit The Northeast Sea Glass Expo Facebook page.


Notice: The news section of our site is being moved to our Facebook page to better deliver late-breaking news and information relevant to sea glass collecting.
Keep up-to-date on all things sea glass... like us on Facebook!
Sea Glass News on Facebook.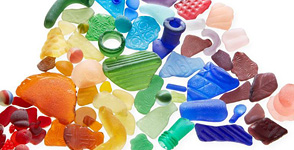 The Sea Glass Center wants to create a traveling sea glass museum but they need your help.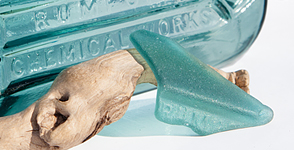 The month of November features an old teal-colored Rumford Chemical Works bottle shard found on the shores of Rhode Island.


Sea Glass Pendant
For a sea glass jewelry idea try a simple wire wrap pendant.

Find out what's happening! Here's a list of the scheduled sea glass festivals and events for 2012.
shopping
Pendants, earrings, bracelets and more using 100% genuine sea glass.
T-shirts with various designs stating your passion for sea glass.

The travel section of the Sea Glass Journal.

Recent: Prince Edward Island Sea Glass
Check out all the sea glass festivals that have been submitted to the Sea Glass Journal.

NASGA 2011 Festival
The sixth annual North American Sea Glass Festival, Long Branch, NJ.

Downloadable photos for use as wallpaper (desktop photo) on your computer.

Recent: Royal Ruby Red Sea Glass