See LARGER IMAGE
Sea Glass Photo of the Week
History in Glass
Christina Clausen: Hello! My name is Christina, I live in Flensburg, Northern Germany and I've found this Richard Wagner glass medaillon from the Winterhilfswerk at a nearby beach.
Have a nice Sunday and happy hunting!
Journal: What a nice historical find Christina! The Winterhilfswerk was an annual drive (literally "winter help work") established in Germany in the early 1930s to provide food, clothing and other essentials to needy Germans during the cold months. This Richard Wagner crystal intaglio was possibly one of many famous Germans created to help raise money for the cause.
While an original Wagner intaglio was not found on the internet for comparison, the site linked here... German Military Collectables shows (half way down the page) one of Adolf Hitler who probably took control of the relief effort and had his own likeness created as well.
Your find is another example of how sea glass collecting can be a hobby with many facets — in this case leading to the discovery for many of another occurrence in world history.

Take a look at some of the other fantastic photos submitted by clicking Weekly Sea Glass Photos.
Have a sea glass photo you would like to submit? Click Photo Submissions for details.


sea glass in the news

Posted September 11th, 2014
Calling All Sea Glass Collectors!
NASGA is looking for collectors to display their treasures at this year's Sea Glass Festival. To get more information and reserve a space click Sea Glass Collectors.


Posted August 23rd, 2014
NASGA Sea Glass Festival 2014!
The 2014 NASGA Sea Glass will be held in Cape May, NJ on the weekend of September 27 & 28. It should be a grand time for all sea glass enthusiasts!
See a slideshow of last year's festival in Virginia Beach along with other sea glass festivals by clicking Sea Glass Slideshows.


Notice: The news section of our site is being moved to our Facebook page to better deliver late-breaking news and information relevant to sea glass collecting.
Keep up-to-date on all things sea glass... like us on Facebook!
Sea Glass News on Facebook.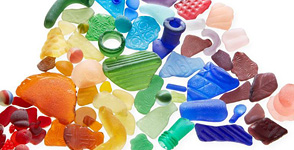 The Sea Glass Center wants to create a traveling sea glass museum but they need your help.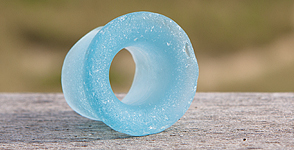 For the month of September we will call upon our knowledge of the history of bottle making to help identify a soft blue sea glass bottle top.


Sea Glass Pendant
For a sea glass jewelry idea try a simple wire wrap pendant.

Find out what's happening! Here's a list of the scheduled sea glass festivals and events for 2012.
shopping
Pendants, earrings, bracelets and more using 100% genuine sea glass.
T-shirts with various designs stating your passion for sea glass.

The travel section of the Sea Glass Journal.

Recent: Prince Edward Island Sea Glass
Check out all the sea glass festivals that have been submitted to the Sea Glass Journal.

NASGA 2011 Festival
The sixth annual North American Sea Glass Festival, Long Branch, NJ.

Downloadable photos for use as wallpaper (desktop photo) on your computer.

Recent: Royal Ruby Red Sea Glass